About Us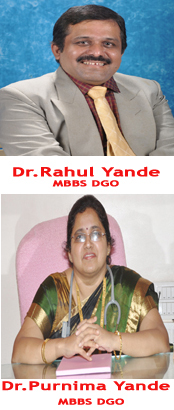 First of all I thank to all visitors for visiting the site. Shri Kripalu Hospital is One of the best hospitals of Beed District. the Hospitals is situated in the heart of the city and has a team of finest talents of Doctors, Nurses and technicians. We keep maternity health as central value of our services. Our aim is to provide high tech care at affordable cost to rural population,so as to reduce maternal and neonatal mortality.
Treatment
High depending obstetric unit for high risk pregnancy.


Well equipped labour room.


Genital Cancer diagnosis and management.


Menopausal Clinic.


Diagnose Hytero Laparoscopy for infertility.


Laparoscopic Hysterectomy.


Surgeries of prolapsed of Uterus and Pelvic floor repair.


Laparoscopic Tubectomy.


Sonography.


Surgery of SUI.


Pathology Laboratory.


Tubal Micro Surgery.